Rome Gang Plank Snowboard 2018
Regular price
$469.95
Sale price
$389.00
---
Rome Gang Plank Snowboard 2018
Gang Plank Snowboard 2018
Rocker Type
Freepop Rocker Camber – Flat camber in the mid-section of the board meets up with rocker in the nose and tail to create a super versatile feel and response. The flat camber zone gives stability and directional response, while the rockered nose and tails give super pressability and playfulness in all types of snow. Great for riders who like to balance creative trick selection with solid all-mountain freestyle performance.

Flex
Response Rating – 6 (1 Soft - 10 Stiff)
Shape
True Twin – A true twin snowboard shape is ideal for riders who want to ride switch and do some tricks. The nose and tail are identical and the flex is evenly distributed throughout the entirety of the board. True twins are perfectly symmetrical.
QuickRip Sidecut Technology – Teamed up with Rome's rocker boards, the goal with QuickRip Sidecut is to create a board that does two things: it needs to be nimble and maneuverable at slow speeds, and it also needs to be powerful and precise at high speeds. Rome achieves this by integrating two off-set sidecuts that create one zone in the nose, one between the feet and one in the tail. Where the center section meets the other two sections, Rome has created Mid-Board Contact Points. These Mid-Board Contact Points serve as the end of the running length at slow speeds, giving the board fine-tuned control. They also serve as edge "bumps" that grip the snow and increase precise power at high speeds.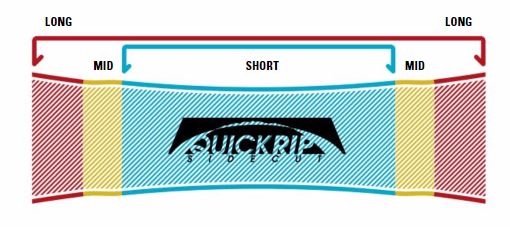 Core
Pop Core Matrix – Do-anything performance that balances lightness, response and strength with two zones of low-density wood. The everyday balance of response and lightness, this go-to design is built primarily of responsive, strong wood, with two zones of a lighter wood species.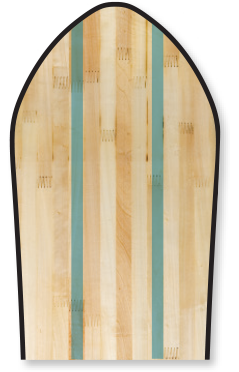 Laminates
HotRods: Bamboo Single Barrel – A single rod of bamboo in the centerline adds ollie pop while letting the rest of the board flex normally. Rome mill channels in the cores of nearly every board we make and integrate thin carbon, glass and bamboo rods for more pop and more power. As with TurboRod Technology, we place HotRods in the boards to deliver power to specific areas. Found in both TurboRod and HotRod Technologies, a single barrel of carbon, glass or bamboo delivers more pop in the centerline of the board without any unwanted torsional power to increase freeride edge hold.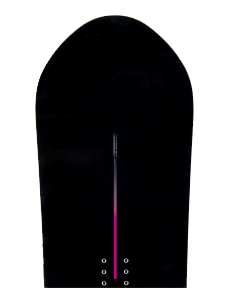 StraightBiax Laminate – For a fun, mellow feel this laminate contains 90 degree fibers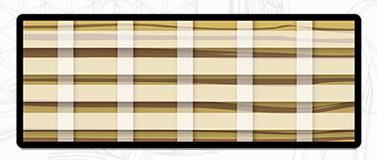 Basalt Impact Plates – Under your bindings, Rome lays in thin Basalt Impact Plates to increase strength against core compressions caused by bindings. Basalt is natural fiber that is super light and super strong, resulting in boards that stand up to being ridden super hard.

Sidewalls
Rebound Sidewalls – For some of Rome's park boards that take a lot of impact on features, we've developed a sidewall compound that is more elastic than traditional sidewalls. So you can land disaster more times without damaging your board.
Base
SinterTrue Base – Fundamental sintered performance with plenty of wax absorption
Binding Compatibility
2 x 4 Inserts